Sarah
People and Culture Partner – Operations
Hey 👋
Who are you?
I'm Sarah and I'm the People and Culture Partner at Fanbytes. I joined as the Office Manager back in 2019 when we were a team of 15/20 people and my role has developed into a more people and culture fit as we've grown as a company. Previously to Fanbytes I was working in Madrid teaching English where I moved after graduating from the University of Sheffield in Spanish, Portuguese and Italian.
Tell us 3 things you're responsible for in your role...
Working as part of the Operations team of a scaling business is really exciting and I've had the opportunity to work across such a variety of projects but the 3 key things I'm responsible for are:
Recruitment - I screen applications, interview potential candidates (I promise I'm nice!) and support hiring managers with the interview process.
Championing our culture - ensuring our core values are being upheld throughout everything we do and that we are creating a diverse and inclusive space for our Fanbyters.
Managing People processes such as Learning and Development initiatives, Onboarding for new starters, Engagement events for Fanbyters etc. Over the last year we've had a bit of a restructure of our personal development reviews to ensure everyone has a progression path in place, we've bought back an office and we've been able to hold in person socials and events again (it's been a very busy year!)
What do you do outside of Fanbytes?
Working at Fanbytes has really made me want to take up a cool hobby or get a side hustle as everyone else seems to have one and my answer to this question sounds like a GCSE French oral exam - I like to read, I like to cook and I like to hang out with my friends... 
Not that anyone asked but... The best book I've read is: The war on women and the brave ones who fight back (Sue Lloyd-Roberts). My favourite meal to cook is: probably a roast with all the sides or anything Italian. And, when I hang out with my friends: I love to find new restaurants - my top 3 are currently: Som Saa, Westerns Laundry and Popolo (you're welcome!)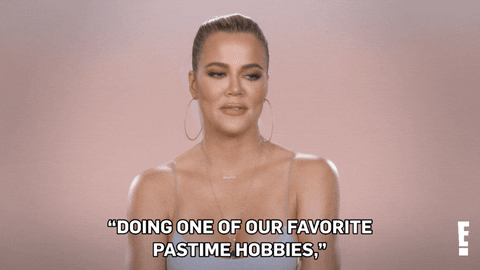 Who is your favourite content creator?
It's a tough one but I'd probably say Mollie Campsie on Insta.
What advice would you give to someone applying to Fanbytes?
Be yourself - we love celebrating the diversity in our team and there's so much support and interest from everyone to get to know you so always be yourself.